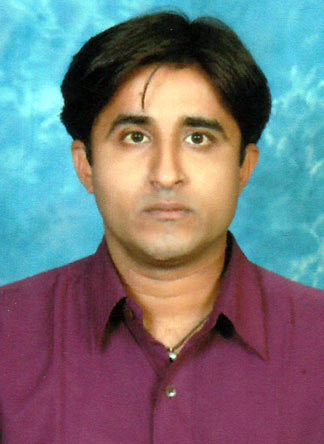 Dr Paurav K. Mehta
Dear Student / Parent,
At Mandvi, the Government of Gujarat has started Government Science College from the academic year 2011-12. There we have started B.Sc. in Marine Science and B.Sc. in Environmental Science programs of six-semester duration. I would like to throw light on the importance, opportunities, and prospectus of Marine Science and Environmental Science Courses.
Scope and Job Prospects of B.Sc. Marine Science: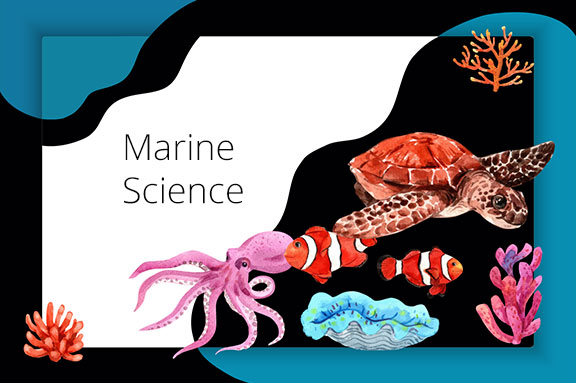 Marine Science students will generally study Marine biology with the study of marine organisms, their behaviors, and interactions with the environment. They also study biological oceanography and the associated fields of chemical, physical, and geological oceanography to understand marine organisms and their usage.
In every country, courses in Marine Science are steadily gaining importance. The future generation will get its food, drinking water, electricity, medicine, and minerals from the ocean only. Hence, the study of marine science is gaining importance in every country and in every state within the country. In the Gujarat context course in marine science has high relevance.
Within 50 years in future, our dependence on ocean for all basic resources will increase manifold. Gujarat has a coastline of 1608 Km and abounds in coastal and marine wealth which cannot be found in other coastal states of the country. It has rich mangroves (about 1000 sq.km), corals (about 200 sq.km) and fishery wealth. In terms of fishery resources, the state is No.1 in the country. However, courses in marine science are being offered by only one university (Bhavnagar University) at Masters level(M.Sc.) in Gujarat. Virtually no university teaches Marine science at the undergraduate level and this is the first course at the undergraduate level in the state. The rich natural coastal wealth of the state makes it imperative and urgent.
Because of its longest coastline and rich maritime tradition, Gujarat is known for its sea-based trade. The state is also first in its industrial development and most of the industries are located in the coastal zone. For example, Gujarat has the largest number of ports and coast based industries in the country. Industries like thermal power stations, cement plants, Special Economic Zones (SEZs), oil refineries, mining industries and allied industries are located in the coastal belt. Due to this coast based industries, the coastal environment and ecosystems like mangroves and corals are facing threats of degradation. In order to achieve a balance between industrial development and environment, it is utmost essential that the state has a well-trained scientific manpower on marine ecology and biology. Surprisingly, the state lacks adequate scientific manpower in marine science to deal with different environmental problems arising out of the fast paced coastal industrial development. This again calls for development of strong scientific manpower in marine science. Within our country, states like Kerala, Tamilnadu and Andhra has a good coastal and marine scientific manpower which we are yet to develop here.
Graduates in marine science can take up different careers in nature conservation, coastal environmental management, and other related fields. Scope for a marine science graduate is plenty in Gujarat. Every coast based industries need to have a marine/environmental scientist on their pay-roll as per the new directive of the Ministry of Environment and Forest (MoEF). Similarly, opportunities in the fisheries department of state government, aquaculture, fish processing industries, research organizations, NGOs, environmental consultancy, and colleges are available. Pharmaceutical industries also offer job opportunities to marine scientists. There is always a shortcoming of this talent locally and the gap is filled by people from outside the state. After under graduation, students can pursue masters degree and doctoral research in marine Science at different national-level organizations which will enhance their carrier opportunities. The present course of B.Sc. Marine Science at Mandvi mainly intends to fill the knowledge gap and lack of trained scientific manpower in marine science. Also, industries will be benefited by getting knowledgeable skilled workers.
Scope and Job Prospects of B.Sc. Environmental Science: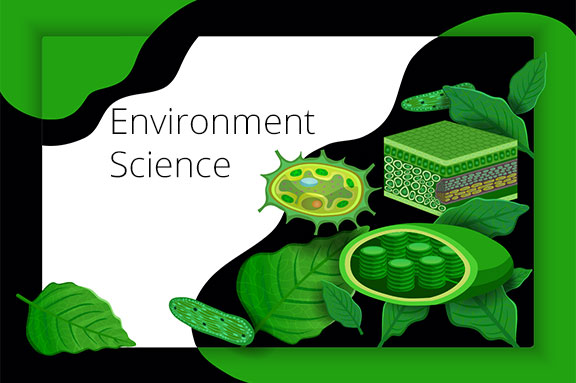 The scope of environmental science is wide and there are plenty of options to choose from. The higher education opportunities are as awesome as M.Sc., M.Phil. And Doctorate level courses are available. A student can pursue higher education and become a scientist.
Job opportunities are available even after the undergraduate courses. Both government and private organizations employ the services of Environmental Science students. Government organizations such as urban planning, Water resources, Forest and Environment, Agriculture, Pollution Control Boards, etc. require educated and degree holders to conduct surveys and researches for them. Private organizations as refineries, food processing industries, distilleries, and textile mills, fertilizer plants, Waste treatment industries, mines, etc. hire environmental science students to suggest and regulate environment-related issues.
There are wide opportunities available for graduates of B.Sc Environmental Science in various fields. Some of those fields are Research and Development, Environmental Journalism and Environmental Modeling. There are also various higher studies options available for these graduates. Candidates who have completed any of the graduation or post graduation course have high demand in the field of Environmental Science. Such candidates can pursue their career in Research field, Management field and Industrial field.
There are many job opportunities available for B.Sc Environmental Science graduates in government and private sector. They can apply for jobs in Government organizations like Pollution Control Board, Urban Planning, and Water Authority. Several private organizations recruit graduates of B.Sc Environmental Science. Some of those organizations are Refineries, Fertilizer Plants, Waste Treatment Industries, Distilleries, and Food processing industries.
Students have a lot of opportunities in environmental jobs because Central Government in his Circular made compulsory to all Industries to appoint Environmentalist in Officer Cadre. Therefore, when it comes to government jobs in environmental science, candidates with degrees, PG, and doctoral courses in Environmental science can find job opportunities in research, technical and teaching field and they can also expect a good pay scale.