B.Sc. in Environmental Science: The scope of environmental science is wide and there are plenty of options to choose from. A student can pursue higher education and become a scientist. Job opportunities are available even after under graduate course. Both government and private organizations employ the services of Environmental Science students.
Semester I & II
Basic Plant and Animal Science – I & II
Basics of Chemistry
Biostatastics and Its application I & II
Fundamentals of Environmental Science
Environmental Biology and Evolution
Environmental Pollution I & II & III
Personality Development
English – I & II
Semester III& IV
Analytical Techniques
Nature Of India's Environment- I
Environmental Microbiology And Botany
Population, Development And Environment
Environmental Zoology
Biological Environment
Nature Of India's Environment- II
Semester V & VI
Computer Application, GIS, GPS And Remote Sensing
Environmental Hazard And Disaster Management
Concept Of Environmental Management System And Legislation
Project Work/ Field Visit/ Industrial Visit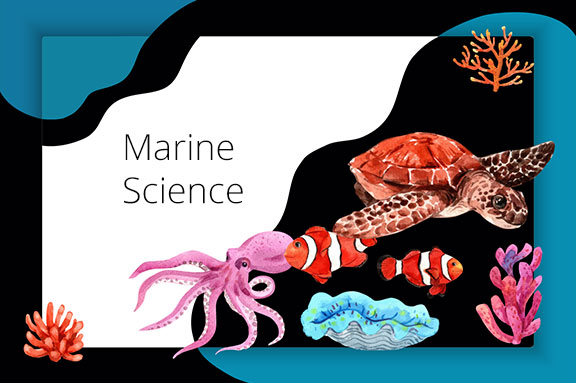 B.Sc. Marine Science
B.Sc. Marine Science students will generally study Marine biology with the study of marine organisms, their behaviours and interactions with the environment. They also study biological oceanography and the associated fields of chemical, physical, and geological oceanography to understand marine organisms and their usage.